How To Be Efficient During The Holidays
The holidays are a time to celebrate with loved ones and spread good cheer. They can also be pretty hectic. There's just always so much to do. Efficiency is key to completing your to-do list while practicing stress management and self-care. It's easy to put yourself last during such a crazy time, but it's important to remember that the holidays are a time for you to enjoy yourself. That's exactly why efficiency is key–so that you have time to celebrate too!
Plan Ahead
Life doesn't pause so that you can finish your holiday checklist. That's why taking even just a few moments to plan ahead in between work, paying bills, family obligations, etc. can really make a huge difference in your holiday experience. Be reasonable. Don't make an impossible plan. Distribute your tasks across days or assign them all to one day, but set yourself up for success by being realistic with yourself and what's humanly possible.
Delegate Tasks
It's ok to ask for help. In fact, asking for help can be a sign of strength. When you practice self-care, you remind those around you to practice it as well. You don't have to do it all on your own. Distributing the tasks among capable family, friends, and colleagues will lighten your load–both physically and mentally. Be smart about it though. Don't send someone who hates shopping to make important purchases. Put together your holiday team in such a way that each person has a task that aligns with their strengths and interests. This will increase the chances of them accomplishing their task.
Rent A Limousine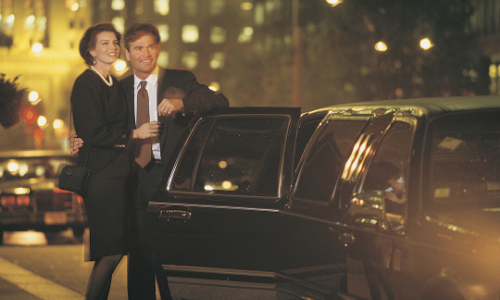 Incorporating a limo service can help you plan ahead, delegate tasks, practice self care, and show appreciation to your holiday team. You can schedule a limo rental ahead of time to pick them up and drive them to each errand. Reserving a limo for yourself as well will allow you to experience the peace of luxury betwixt the holiday rush so that you can recoup and get back out there stronger than ever.
If you have a lot of driving errands, a limo is definitely something to consider. You can schedule a limo to take your employee to the airport so that they make their flight on time while you accomplish other tasks. If you're hosting a holiday party, you could send a limo to transport your family or staff to and from the party to ensure they travel safely. If you're organizing a corporate event or meeting during the busy holiday traffic, let a limo drive you and your staff so that you don't have to fight traffic and instead can discuss business. If you and your family are visiting family and friends out of town, a limo can take you cross country. Make the drive itself an experience and consider allowing a chauffeur to take on the road while you relax with your loved ones so that you reach your destination well rested and happy.
Enjoy The Moment
In conclusion, practicing efficiency this holiday season can help you manage everything on your plate in a way that allows you to experience the holiday cheer too. You deserve to enjoy these precious moments and memories. By planning ahead, delegating tasks, and considering a limo service, you can transform stressful errands into a luxurious and pampering experience.